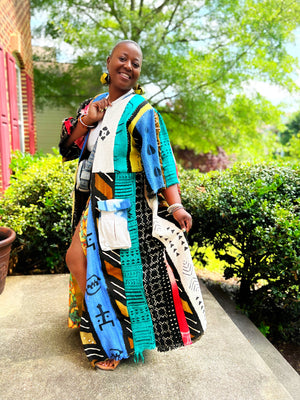 Kita Mud Duster
Sale price Price $325.55 Regular price Unit price / per
The Kita Mud Cloth Duster can be a quick switch from our Spiceangel duster(see another listing) during winter.
And You can tell by the images and second slide how much in love I am with this piece of art😁. We just upgraded this duster's versatility and more than grateful for the response from the previous post. Y'all already know that this piece of wearable art is not only an all-weather, all-year-round rockstar🌟, the reversible also enables a switch-up of looks depending on the mood or vibes you are looking to achieve. As always, You also have the choice of telling your own style story in desired print tones.
Send us a message if you require specific prints tones.
Ships in 3-7 business days